Our bodies are made up of mostly water but we tend to neglect this most vital ingredient. Why is water so important, what does it help us with, and how much should you be drinking?!?!
Watch me in my explanation of hydration in the latest version of Coach's Corner
An average man's body weight is made up of 57% water!! That is a lot of water, and being that we have so much water in our bodies it is important to make sure the we are getting enough.
The lack of water can cause issues from tiredness, constipation, plain old tiredness and many, many more issues.
There are several ways to calculate how much water you should be drinking and one of them is to drink half of your body weight in oz. So if you weight 160 lbs you should be drinking 80 oz.
What about drinking too much water and water intoxication? What intoxication is the dilution of sodium in the body but is usually only seen in infants under six and sometimes athletes when they are sweating a lot. An adult with healthy kidneys can process up to 15 liters of water a day! So as long as you are drinking you water throughout the day and not all at one time you should be fine.
Food can also help or hinder you attempt to stay hydrated fruits and veggies like watermelon, squashes, apples, etc… can help you get the water you need through it is harder to determine how much water you are actually getting for our foods, on the upside many of these foods will provide you with nutrients that you need. On the downside foods with high sodium or diuretics can cause the need for more water and while in the right amounts can help the body function better, in large amounts it will cause the body to start retaining water.
So whither you are staying hydrated from drinking or from eating make sure that you stay hydrated to get the benefits of:
Better Body Temperature Regulation
Increased Body Lubrication
Improved weight maintenance
Toxin Removal
Physical Efficiency
Before and After Time
My Good friend Carlie B. has changed her life.  The before picture was taken April 1st 2012 and the after was taken January 16th of 2013.  She started at 197 and by working through insanity, Body Beast and running challenge groups she has changed her life and she isn't done yet at 166 lbs.  When asked what she would tell other her advise is "Get out of your head and push your body!"
If you are ready let's get you in to a challenge group for that extra support so you can be he showing off you Before and After photos!!  Click here to get started!!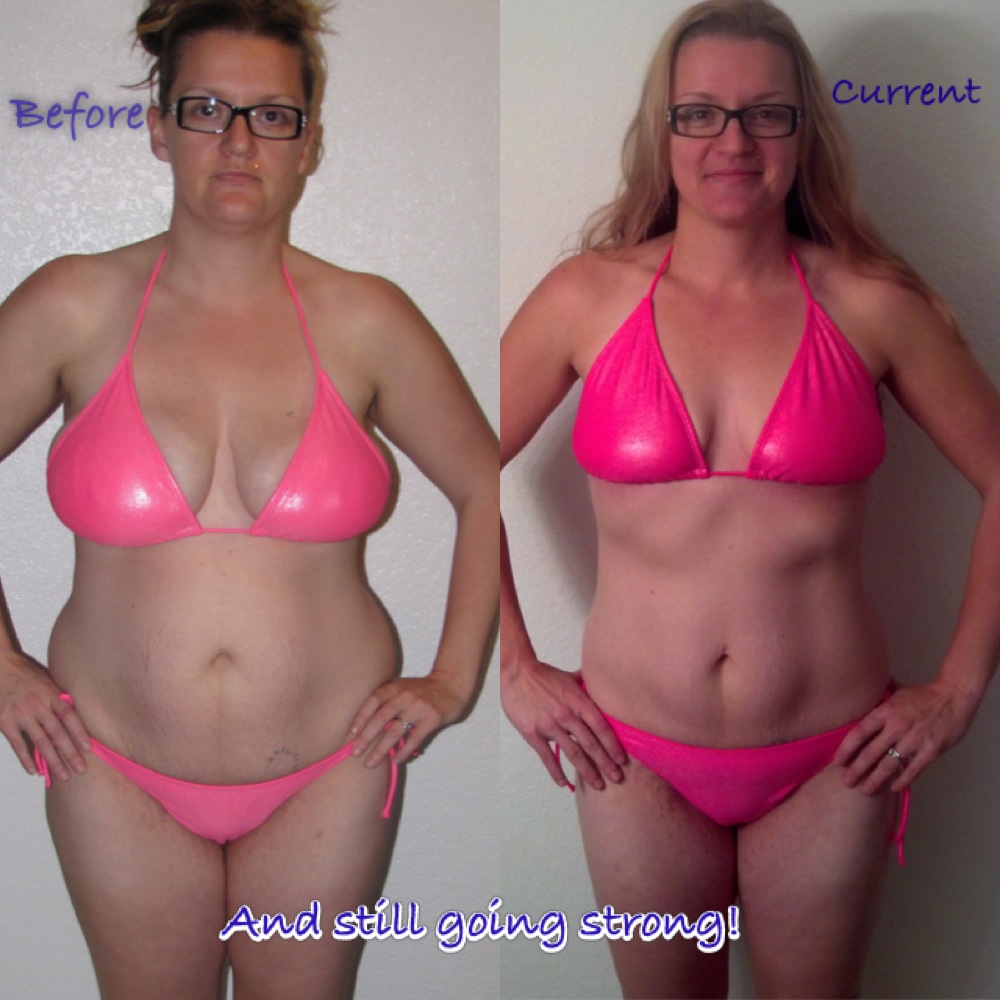 January Challenge!!!
This is your last challenge to be entered for January's $25 Beachbody Gift Card or a Free Copy of Rockin Body with Insanity's Shaun T.  If you have given blood in December or January (there is still a few days left), head over to my Facebook page http://www.facebook.com/coachgshort give it a like and post that you have given blood and you entered.
Make sure that you stay tuned for February's Challenge!  Can anyone say plank?
Challenge Groups
So this is easily the best way to get motivated and stick with a great Beachbody Program.  If you are not in a group and you would like to join us please review the upcoming groups that will soon be taking on new members!  Please email me and check out the Challenge group page for additional information
February 4th – All Programs – Women only!!
February 11th – P90X – Open to all
February 18th – Insanity – Open to all
February 25th – Les Mills Combat – Open to all – This is my next program so come join me!
Don't see the program that you would like to start?  Don't worry message me I am part of a network of 250+ coaches that are here to support you!!  We will find you a group to join!
Like always please contact me with any questions, concerns or accomplishments that you have!!
Greg Short
Facebook: www.facebook.com/gshort76
Facebook Team Page: https://www.facebook.com/groups/245204602263078/
CoachGShort YouTube Channel: www.youtube.com/coachgshort