A support system.
By Mike Griego (Team Engage Coach)
Why do we need one? That is the question most humans generally ask. What in the world would I need a support system right? "I am MY OWN support system!"…is generally the phrase we belt out. Don't get me wrong, that is absolutely a fantastic attitude to have. We are our own and best cheerleaders. Yet, what do we do when we need a shoulder to lean on? We can always pick ourselves up in times of need. Positive thoughts always brings us up into a better place . Yet sometimes it is a lot harder to do.
Having a group that has got your back is an extremely helpful tool. A group is there to let you vent, pouring our your frustrations instead of bottling them up inside. Bottled emotions of negativity is where self destruction can easily begin. A group is there to prop you up when you are down but also to praise you when credit is due. A group is there to give support during those tough times and injuries. They are there to kick your rear into gear when you are not feeling the pace or they boost you heavily to push harder than you ever have before.
A positive support network of friends, family, and even strangers has been proven to help people achieve goals, no matter what they are looking to accomplish. A group that meets daily or even weekly can give confidence to the actions done. It is especially true when posting accountability of what was done for the day or days prior to the meeting. Though things may not have been completed on time, tasks could have been rushed through, all effort wasn't given to a project at hand, a workout could have been skipped, that group is there to support you. They will give you constructive ideas on how to better improve where you lack, not bad mouthing you because of what happened. They will point out flaws and make suggestions on how to make reverse course.
So if you have ever wondered if having a support group is worth it, I can most certainly say it is.
Team Success Stories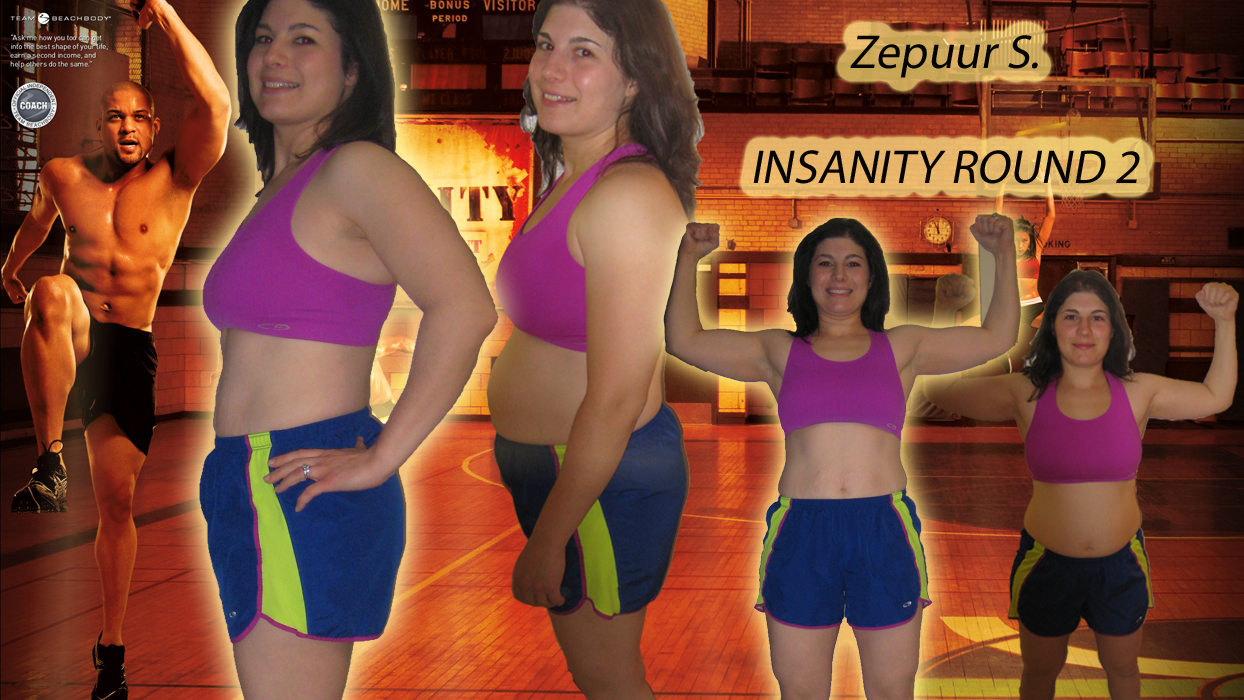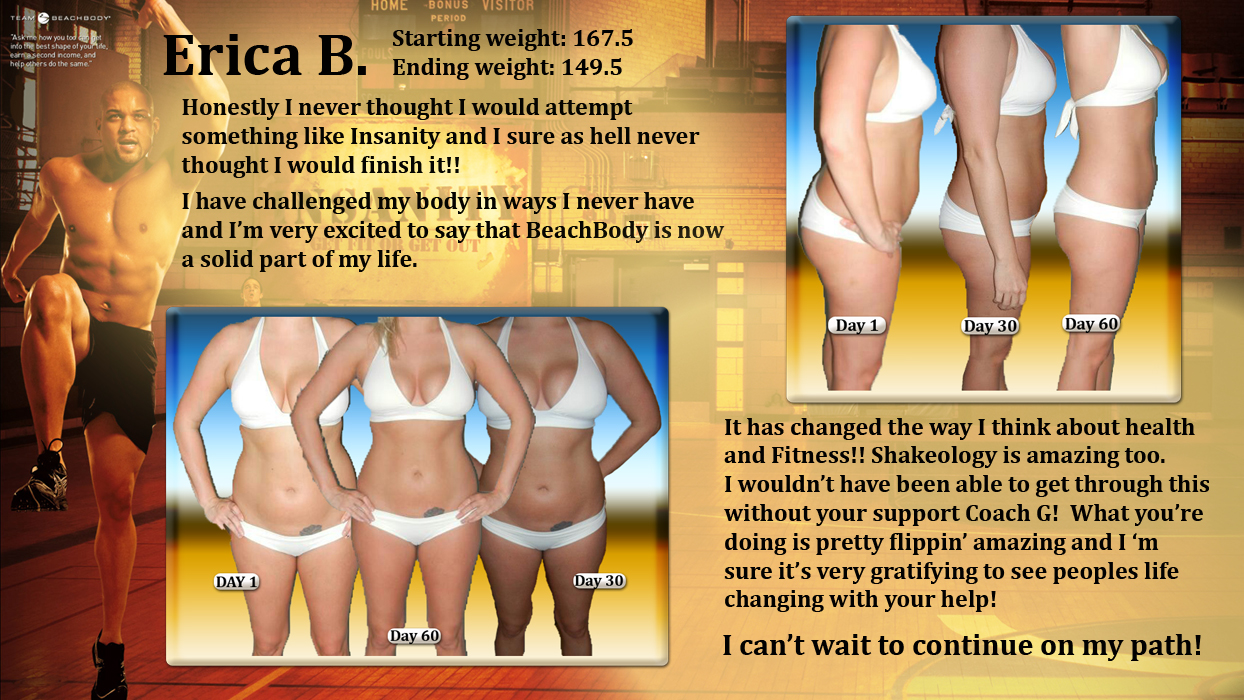 See all the recorded Team Member results HERE
Upcoming Challenge Groups
February 18th – Insanity come join this group and change your life in just 60 days!
February 25th – Les Mills Combat.  This is my next program that I will personally doing.
If you don't see the program that you would like to do here, message me as we have group starting all the time.
Upcoming Trainer Chats
Here are the up coming Chats:
Beachbody LIVE w/Dan and Rach Tuesday (Feb 12th) at 4:00 PM
Beachbody LIVE w/Debbie Siebers Wednesday (Feb. 13th) at 4:00 PM
Beachbody LIVE w/Leandro Carvalho Feb 19 at 2:00 PM
Beachbody LIVE w/Shaun T Feb 19 at 4:00 PM
Beachbody LIVE w/Tony Horton Feb 25th at 6:00 PM
Beachbody LIVE w/Chalene Johnson Feb 27th at 7:00 PM
*All times are EST
Watch live here: http://www.ustream.tv/channel/beachbody-hq
Monthly Contest
Give a shout out to Wendy Watkins.  She is the winner of January Blood Drive Give away!
Click here for this Months give away: http://youtu.be/bQFClIJSCZ4
Like always please contact me with any questions that you might have as I am here to help.
And don't forget to keep your goal in front of you and keep forging forward!!