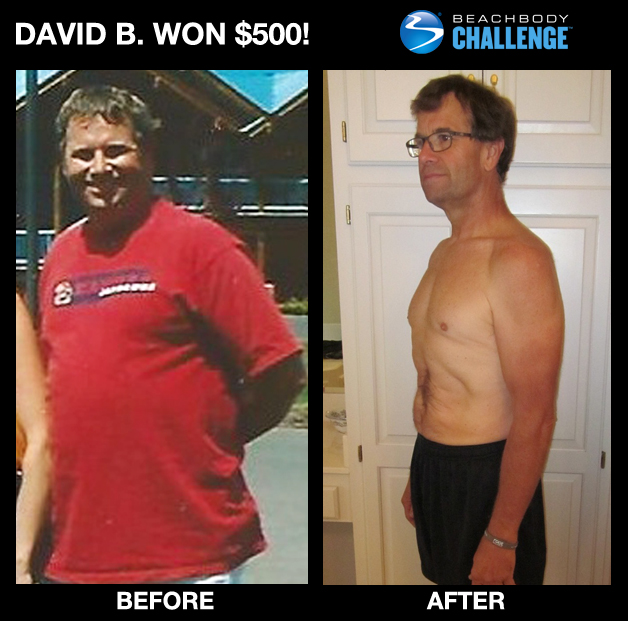 Several years ago I decided to get healthy and lose weight. So I joined a gym and started doing cardio, spin, weights, and boot camp regularly—plus I revamped my diet. I lived this life for two years and only lost about 10 pounds. To say the least, I was pretty frustrated.
Then a friend was ranting on Facebook about this amazing product called Shakeology®. She gave me a sample and immediately I was hooked. It tasted great, curbed my cravings, and filled me up. But could it help me lose weight like it promised…or like all the other Beachbody Challenge winners claimed?
Being the doubter I am, I set out to see for myself.
I made the commitment to replace one meal a day with Shakeology, and within 6 months I lost 39 lbs. THIRTY-NINE POUNDS!!!! And the thing is, I didn't change anything else in my life. I exercised the same. Ate the same. And lived the same. Now, I have incredible energy and stamina, feel fantastic, and I'm in the best shape of my life. This stuff really does what it says it's going to do. I even got my wife to start drinking this stuff and she's amazed how it's transforming her life as well.
I have so much energy from Shakeology that I just finished the BikeMS and rode the Century Route, averaging 14.645 MPH in a 25 MPH wind, which I would of never dreamed of doing before Shakeology. I just had my blood work done and my doctor gave me a clean bill of health. I don't need any medication, or need to take any vitamins or supplements to be healthy. I already AM healthy—thanks to Shakeology.
Shake'O (what I like to call it) gives my body what it needs. I love this product so much that now I'm a Beachbody Coach, telling the world about this life-changing meal. Thanks Beachbody, this stuff is great!

Click here to find out more about the Beachbody Challenge and Challenge Groups