Click here to find out more about the Beachbody Challenge and Challenge Groups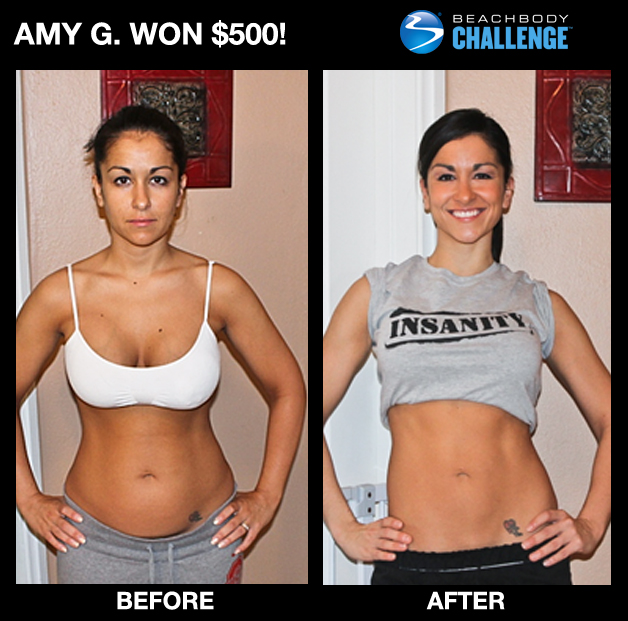 "I've always been a runner, but pregnancy really took a toll on my body. I still had 20 lbs. to lose and this time, running wasn't cutting it. The extra weight gave my confidence and self-esteem a nose dive.
So I needed to get fit fast—and after I saw an Insanity infomercial, I knew I had found my answer. Being a new mama, I LOVED that I could do the program in the privacy of my own home while my son napped. I LOVED that I could fit in an intense workout in less than an hour.
And I LOVE the fact that I now have a six pack. Shaun T was awesome. I could go on and on about how much I love Insanity. But even though I lost 20 lbs. and developed great muscle definition, my proudest achievement is the MENTAL TOUGHNESS that I gained.
Now I know that I can do absolutely anything I put my mind to. When I wanted to quit… when I would say to myself, 'I can't do this'—I would hear Shaun T telling me to 'dig deeper'—and I would.
When I had my baby, I lost track of being the best me, but completing Insanity, and becoming a Coach, I feel that I am now the BEST version of myself that I could be! "
Click here to find out more about the Beachbody Challenge and Challenge Groups