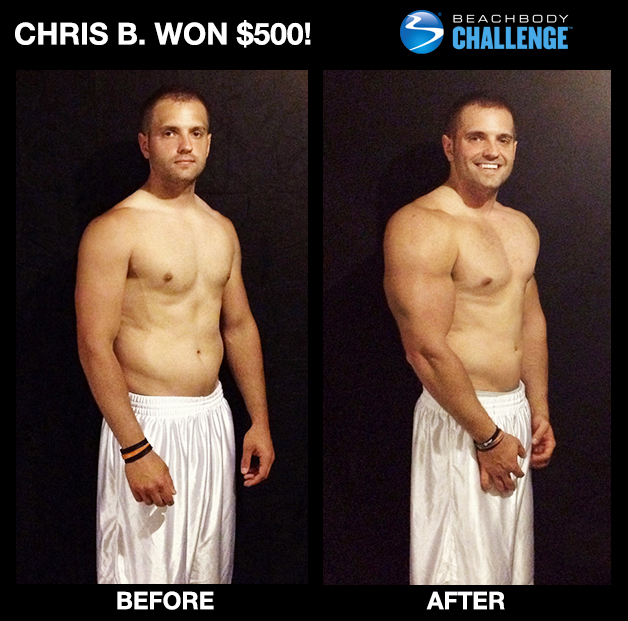 I was an athlete in college, so I was used to working out and being in top shape. I never had to worry about falling off the wagon. I did P90X and looked great. But once I graduated and real life began—it was nothing but work, work, work. I just didn't have time to train consistently.
And that killed me. I was depressed that all my hard work with P90X was getting erased. It completely stripped me of my self-worth and pride. So I had to take control again.
I started Body Beast and loved it. At first I was discouraged at the weight I was able to do—which was nowhere near what I used to lift. But Sagi was so supportive. And I had my own BEAST UP Challenge Group. My fellow Beasters helped motivate me. It was great to be able to talk about our workouts, our progress and struggles.
Slowly, I got better. I knew if I just stayed consistent and gave it everything I had, I could get back to my old self. Little did I know that I'd SURPASS my old self. Body Beast took my body to a whole new level. I'm in better shape than I have ever been in my life. After 90 days, I'm up 18 lbs of muscle. My chest, shoulders, arms and back are the biggest they have ever been! My strength is through the roof!
And my confidence is back. My wife and I are happier than ever. We're having our first baby. And I finally feel useful again. I feel incredible. I plan to continue running BEAST UP Challenge Groups to help others!