CoachGShort Weekly Newsletter October 30th
BeachBody Challenge
I have always has the team thread that I am running which anyone can join weither you are doing P90X, Insanity, 10 minute trainer, or any other BeachBody workout.
Do you want to join? Do you have a friend that wants to get in shape with you?  Email me right away as there are only 5 spots for this challenge!!  Email me today at: me@coachgshort.com
We will be starting November 7th so don't hesitate!!

Information & Research:
Do you find that losing weight is difficult because you are eating on the run with no time to shop, cook, or plan meals? Do you eat out or get take-out food a lot and then eat restaurant portions that may prevent you from losing weight and keeping it off? These are some of the reasons people who want to lose weight often consider using meal replacements.
What Is A Meal-Replacement?
A meal replacement is a portion-controlled, prepackaged meal, shake, drink or bar that contains approximately 100 to 200 calories and is used to replace an entire meal or snack to help you reduce your total calorie intake and thus lose weight. These include nutritionally fortified diet protein shakes, snack bars, and low-calorie meals.
The weight loss shakes and bars are usually low in fat and calories, with about 100 to 200 calories, 2 to 5 grams of fat, about 10 to 15 grams of protein, various vitamins and minerals, and up to 5 grams of fiber.
How Do Meal Replacements Work?
Meal replacements help people lose weight by providing a controlled amount of calories, protein, carbohydrates and fat in a prefixed portion. They simplify meal planning because they are convenient — easy to store, and requiring little preparation. They are also reasonably prices, usually costing less than the meal they replace.
Meal replacements reduce the number of decisions you have to make about what to eat and reduce your exposure to tempting foods that might result in overeating.
Many effective weight loss plans that use meal replacements recommend either using them in addition to eating 1 or 2 healthy "grocery" foods meals, or replacing 2 or 3 meals and several snacks per day to lose weight, and then replacing 1 meal per day to maintain weight.
Using a meal replacement instead of an entire meal or snack can help you to reduce your calorie and fat intake and your blood sugar levels. When you first start using meal replacements, you will likely notice an immediate reduction in your blood sugar levels because you will probably be consuming fewer calories and less carbohydrates than you would with your usual meal.
How Effective Are Meal Replacements?
Recent studies show that meal replacements have an important role to play in the diet of anyone who wants to lose excess body-fat and build healthy lean muscle.
A good example comes from a study published in the American Journal of Clinical Nutrition. Researchers from the University Hospital of Ulm in Germany assessed the effects of low-calorie diet combined with meal replacements on weight loss in a group of 100 obese patients.
Half of the group followed a self-selected diet of 1,200 to 1,500 calories per day, which included three meals and two snacks. The other half followed a similar self-directed diet except that they replaced two snacks and two of the three meals with meal replacements (shakes, soups or hot chocolate).
After three months, the people on the
self-selected diet lost an average of 2.9 lbs., while the people using meal
replacements lost an average of 15.6 lbs.
After the first three months, everyone was asked to replace one meal and one snack per day with a meal replacement. Over the next 24 months, original self-selected diet group lost an average of nine additional pounds, and the original meal replacement group lost an average of another seven more pounds. At the end of the study, the self- selected diet group had a 5.9 percent weight loss, whereas the original meal replacement group had an 11 percent weight loss.
Another study by researchers from the University of Nevada report similar results. Women using meal replacement supplements were able to maintain a far greater weight loss over the course of a year than those using other methods to control their weight.
For the full articles and more studies please click here: Using Meal Replacements For Weight Loss
I truly believe in this product! I recommend giving this product a try and with the Beach Body Bottom-of-the-Bag guarantee if you are not totally satisfied in the first 30 day you can return it for a full refund (less s&h). If you are interested in trying a sample please either message me on teambeachbody.com or send me an email at gshort@shortfam.com

Beach Body Coaching Team!!!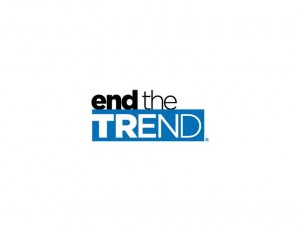 I would like to welcome Phil F. (CoachPhilF) and Harold M. (CoachHaroldM) to team engage.  They have decide to join my personal team to pick up the fight against Obesisty!!  That make a full dozen people on my personal team of a group of 60 on Team Engage!!
What are you doing to fight obesity?
Who else is looking to spread the word of health and ready to "END THE TREND"?
Contact me @ me@coachgshort.com for details on how you can spread the word, get in shape and help your finances!!  Together we can end the trend!!
Success Story Of the week!!

Please contact with any questions.
Gregory Short – Independent BeachBody Coach