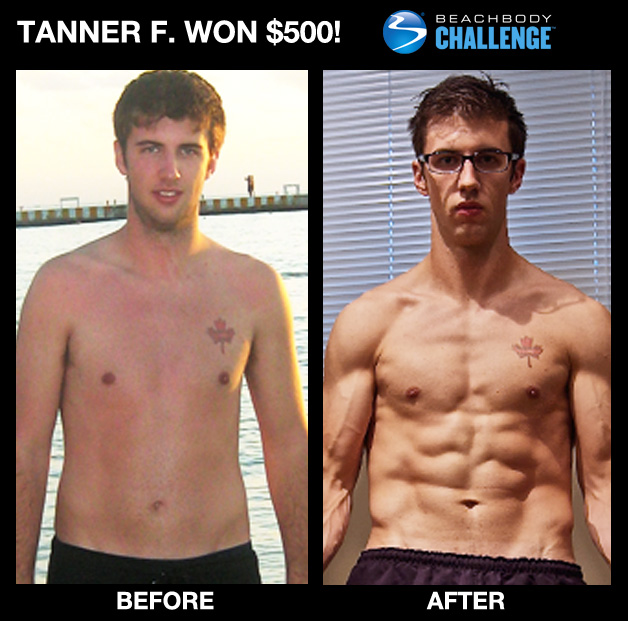 I played sports, but I was always a 'skinny fat guy,' so I never really played to my potential. I knew it, but I guess I didn't really care enough to get serious about getting my act together.
Until I did P90X—and I was hooked. I lost 25 pounds and suddenly I was lighter than I had been in high school. It was awesome. Then, I was ready for more. I ordered P90X2 and it arrived the day my daughter was delivered. I was psyched. I was determined to get into awesome shape, because I always wanted to be the father my daughter would brag about!
Now I'm in the best shape of my life. I'm not afraid to take on any challenge. This summer, I finished 53rd out of 4,000+ in the Spartan Mud run, and next I'm going to run the Tough Mudder, which looks crazy!
Click here to find out more about the Beachbody Challenge and Challenge Groups