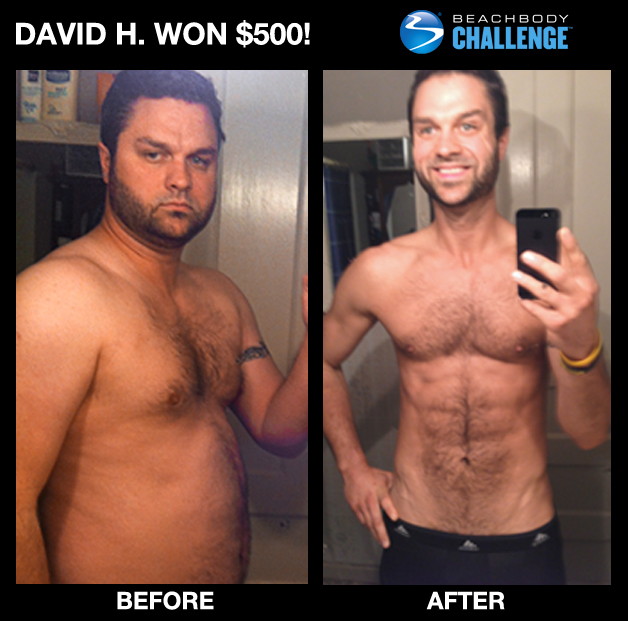 My dream was to be in the best shape of my life by the time I turned 30. But when that day arrived, I had never been more unhealthy or miserable. I was overweight, popped high blood pressure pills daily, and my cholesterol was out of control. I was a junk food junkie, never ate a home cooked meal, drank way too many beers every night, and was exhausted due to my sleep apnea. And it was only a matter of time before I became a diabetic—just like my father—who died at 50 from a heart attack.
It would have been easy to blame my poor health on my DNA because all the men in my family died somewhere between their late 30's and early 50's due to health related issues. But the reality was, we all did it to ourselves. And I didn't want to accept their fate as my own. I wanted to live a long, healthy life, full of good memories and exciting adventures—so when a P90X® infomercial came on TV one night, I didn't even think twice before picking up the phone.
My goal with P90X was to get lean and toned while building up my endurance so I could do a half marathon, as well as run competitively in local 5K races. And after 90 days of pushing play, my life completely changed. I can now do 25 pull-ups without stopping, run 10+ miles several times a week, and finally have that six-pack I've always wanted. My cholesterol had dropped significantly and I'm finally off those high blood pressure meds. I cook healthy, low-cal meals every single day, have tons of energy, and have never felt or looked better.
When people see the new me, they're in complete awe over my weight loss and want to know my "secret". While P90X might have been my "secret weapon", there's no real secret to losing weight and getting in shape. It's as simple as eating right and working out—every single day. And I'm proud to say, my transformation has inspired tons of friends, family, and co-workers to make better lifestyle and health decisions.
I'm so excited for the future and what's coming next. I absolutely love who I am now and never want to be that person I was a few months ago. Now I know, I can accomplish ANYTHING I want when I put my mind to it. Thanks Beachbody.
Click here to find out more about the Beachbody Challenge and Challenge Groups