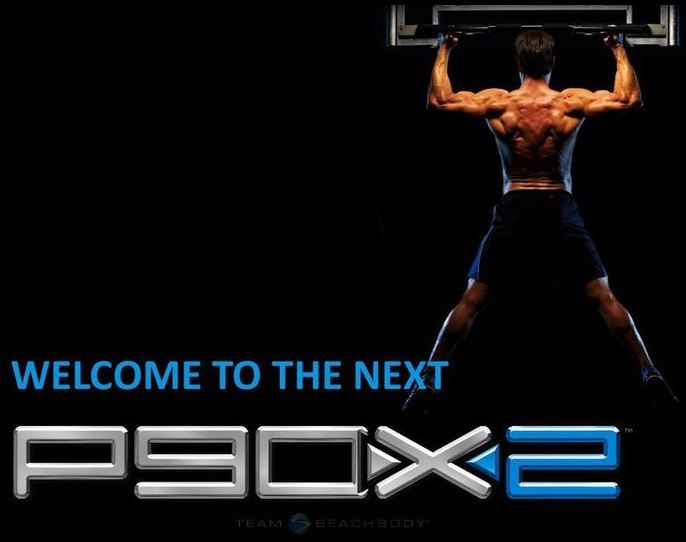 Here are some details from the P90X2 webinar!!
Sign up here to order P90X2 starting September 1st and for free motivation: http://www.beachbodycoach.com/coachgshort
*** Did you miss the webinar re-watch it here http://bit.ly/P90X2_Webby ***
2 Days off a week
Focused to people that have finished P90X, Power 90, TurboFire, Insanity, ChaLEAN Extreme
3 Workout phases that are adjustable for each person
Yoga is 1 hr 5 min
Will be available on Blu-ray
The nutrition guide has 27 guides including veggie plan.
Pre-orders start Sept 1st but money will not be taken out until order is processed in Dec.
You get two exclusive discs when ordering from Teambeachbody.com
Weekly drawings for people that pre-order. 1 entry every week so order early and you could win Tony Horton deliverying P90X2 to your door!
Cost is broken up into three packages
Base Package includes Fitness guide, Diet Guide, Workout Calendar and standard Disks $119.85 (DVD) – 149.85 (Blu-ray)
Deluxe package includes everything in the Base package plus foam roller, stability ball, two 8 pound medince balls and two additional workouts 239.85 (DVD) – $299.85 (Blu-ray)
Ultimate package includes everything in the Deluxe package but replacing the foam roller with a ultimate foam roller and includes power stands.
What workouts do you get with P90X2:
X2 Yoga (now shorter in length!)
PAP Lower
X2 Core
Balance & Power
PAP UpperPlyocide
Chest & Back + Balance
X2 Ab Ripper
X2 Recovery and Mobility
X2 Shoulders & Arms
X2 Total Body
Base & Back
How To Bring It Again DVD
V Sculpt*
X2 Chest, Shoulder, Triceps*
*only with the P90X2 Deluxe and P90X2 Ultimate packages