I hated myself. Hated my life. I was tired all the time and had ZERO energy at age 29! I would stay up all night binge eating, sleep until well into the afternoon, and would constantly feel groggy and sluggish. I was depressed, moody, and knew I had to do something fast to turn things around.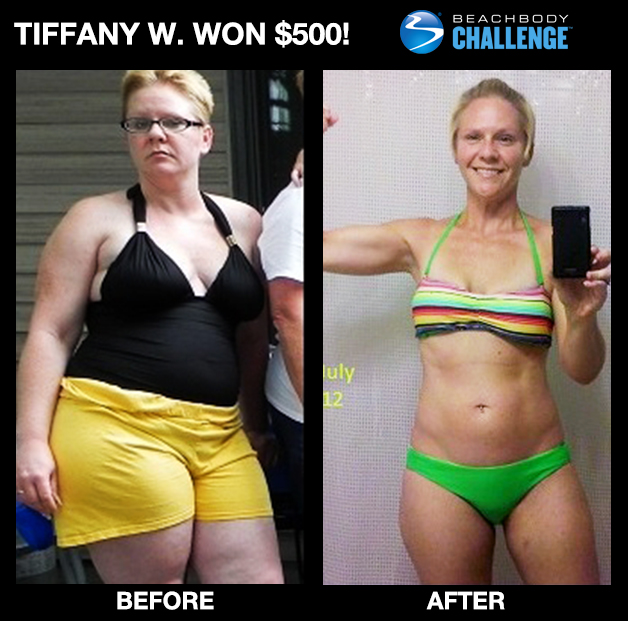 A friend of mine had amazing results with Brazil Butt Lift and suggested I try it. After all, this program helped her get in the best shape of her life after having two children. I figured if it could work for her, why not me?
Click here to find out more about the Beachbody Challenge and Challenge Groups
It is definitely a challenging total body workout and then some! I've done 3 rounds of Brazil Butt Lift, Revabs, and now I'm doing TurboFire. I've gone from a bum bum I wanted to hide to one I'm ready to flaunt. I never expected such amazing results the definition in my abs is just shocking. They look phenomenal in a swimsuit. And who can resist Leandro? He is adorable and so funny!
Today, I've lost a total of 75 pounds and have gone from a size 18 to a size 7. I'm actually in better shape than I was when I was swimming, diving, and cheering in High School. I'm much more comfortable in my own skin, too. In short, I'm a happier, healthier version of me!