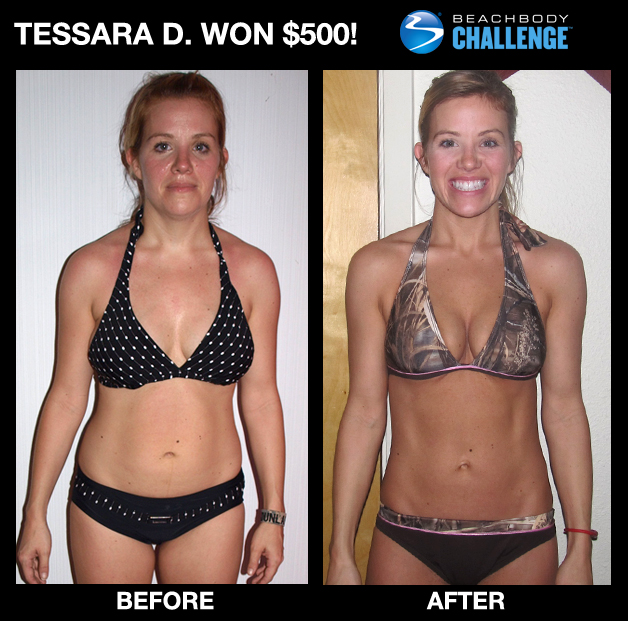 My husband is a U.S. Army infantryman, so he's always in tip-top shape. But after I had my baby, I certainly wasn't. I felt so flabby and out of shape, I was so depressed—I had a true 'mom' body and I was just 26 years old! How sad is that?
So I started working—doing TurboFire out every day—just for me. As a stay-at-home mom and Army wife, finding time was tough. Until Chalene helped me see that by waking up just one hour earlier and making time for me would make me a better mom, wife and overall person.
And it really did. Now, after TurboFire and ChaLean Extreme, my life has done a 180. I have a BETTER body than I ever have. I lost 10 lbs, dropped 4 inches off my legs, and now I have abs! I like myself so much better now.
Click here to find out more about the Beachbody Challenge and Challenge Groups
And I made it my mission to spread the word to other military wives and mamas, who have all made the time for themselves and have new bodies to show off when they're husbands return from deployment.
I have found my niche. Thanks Chalene and thanks, Beachbody.