CoachGShort Weekly Newsletter October 2nd
This weeks article comes about based on the fact that we have a new team thread and with a new thread comes new team members.
How to Exercise Safely during Daily Workouts
October 2, 2011 | Author:
fernando
| Posted in Fitness
Many of us do not consider the importance of exercise safety when we embark on a workout regime. We are usually more concerned with burning calories and shedding those unwanted pounds, but being safety conscious should be a priority if we want to achieve the best benefits from our workouts.
We must consider two important exercise safety categories: strains and other injuries that can occur from the exercises themselves, and external dangers which can jeopardize our safety during exercise. Below we will point out some of the most common dangers from both categories, and suggest tips to help avoid them.
Exercise Safety Tip #1 – Proceed with caution.
When we begin a workout regime, it is important to gradually work our way up to higher levels of intensity. There are numerous common injuries sustained by over doing things too soon. These include injuries such as torn ligaments, back damage, strained muscles, sprained wrists, ankles, shoulders and knees so we should take a more cautious approach and take things easy when we are first starting our exercise programme.
Exercise Safety Tip #2 – Awareness of surroundings.
Whether we are exercising in our own home or outdoors, it is vital that we are aware of our surroundings. Whether we want to avoid banging ourselves against furniture or being hit by a vehicle, awareness and prevention can help to keep us free from injury and ensure our safety.
Exercise Safety Tip #3 – Use equipment correctly.
Many exercise injuries can be attributed to the use of unsafe equipment, or improper use of exercise equipment. Whether we are lifting weights, riding a bicycle or using a rowing machine, we should make sure we use the equipment available is intended for this activity, and make sure that we are using it as the instructions intend it to be used. For example, we should not try to use a bicycle that is intended for street use as a mountain bike, or a couple of bricks and a piece of wood as a step.
Exercise Safety Tip #4 – Dress appropriately.
Different forms of exercise will require different types of clothing and footwear. We should look into which type of footwear are the best for walking, running, aerobics and other sports such as tennis and dance. We should also consider different types of fabrics and find out which ones will allow our skin to breathe and keep us cool and dry during workouts. If we are exercising outdoors in the early morning or evening when the lighting is poor, we should wear reflective clothing and footwear to make sure we are seen.
Exercise Safety Tip #5 – Keep well hydrated.
We normally sweat during a workout, which means fluid loss, which can lead to dehydration unless we are drinking adequate water before, during and after our workout. We should keep a bottle of water close at hand so that we can drink plenty of water during our workout. Ideally we should drink 8-10 8oz glasses of water daily, plus an additional glass or two during a 30 minute workout session. We can safely drink more than this, particularly in high temperatures or if we are especially thirsty.
It is really only common sense to follow a safe exercise regime. We should try to not be careless, and try to think ahead to avoid any possible dangers. If we think and plan ahead we can avoid the common injuries associated with exercise and fitness.
Just look at the results BeachBody got from an internal 90-day research study where they replaced one meal per day with Shakeology:
Improved digestion and regularity
Reduced cravings
By the end of WEEK FOUR
Increased energy and stamina
Lost weight
Improved mental clarity
By the end of WEEK TWELVE
Lost 10 pounds and 2 inches off waist on average
Reduced risk for heart disease and other degenerative diseases
Lowered cholesterol on average by 30% and even up to 70%
Healthier skin, hair and nails
I truly believe in this product! I recommend giving this product a try and with the Beach Body Bottom-of-the-Bag guarantee if you are not totally satisfied in the first 30 day you can return it for a full refund (less s&h). If you are interested in trying a sample please either message me on teambeachbody.com or send me an email at gshort@shortfam.com
Beach Body Coaching Team!!!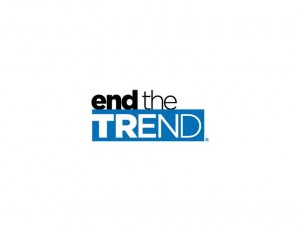 Take a moment and congradulate Bill Nichols as he will finish his second round of P90X and has decided to help "End the Trend".  He has signed up to be a BeachBody coach!!  He will continue to spread the word of health and well being!
Who else is looking to spread the word of health and ready to "END THE TREND"?
Gregory Short – Independent BeachBody Coach