Click here to find out more about the Beachbody Challenge and Challenge Groups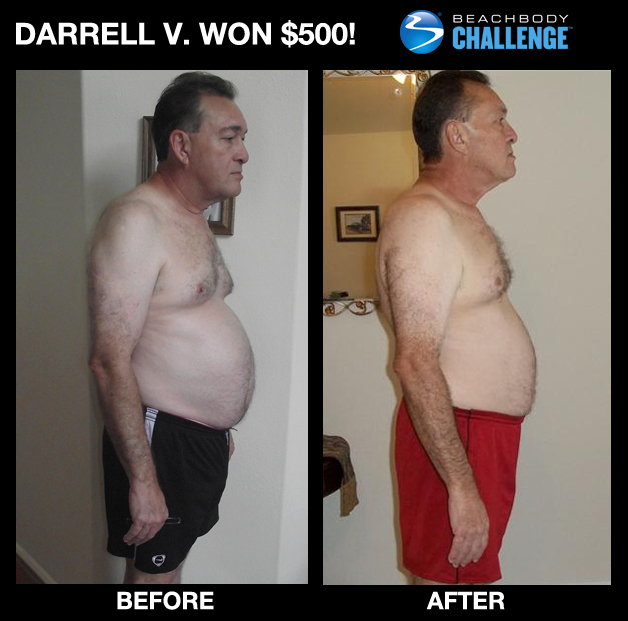 I have always loved running, but after a bad car accident left me unable to run anymore, my weight crept up from 175 to 235—and there it stayed for 20 years! When I finally went to the doctors for my first check up, he told me my cholesterol was at 399—with my triglycerides at 899.
I couldn't believe it—he was right, I was a heart attack waiting to happen.
My daughter cried, and begged me to get my health under control so I could walk her down the aisle. At the time, she wasn't even engaged but I understood what she needed. She needed me to change my life in a very drastic way.
But it was my wife who was the biggest inspiration. After battling Fibromyalgia for ten years, and recently surviving a stroke, she knew how precious health can be. But all her health issues caused her to gain a tremendous amount of weight—and she was struggling. I decided if I could change my life, maybe I could inspire her to change hers as well.
Luckily, our daughter had been a Beachbody Coach for two years, so she knew how to help. She told me to try Shakeology to help gradually change my relationship with food. It was great. The cravings went away and I was dropping pounds.
Then, I committed to doing the Ultimate Reset and that completely changed the way I thought about food—and helped me lose 47 lbs. My wife decided to give it a go and lost 35lbs. I was also able to lower my cholesterol to 145 and get off my meds— but the best news was that a month ago I was able to walk my daughter down the aisle at her wedding.
Click here to find out more about the Beachbody Challenge and Challenge Groups