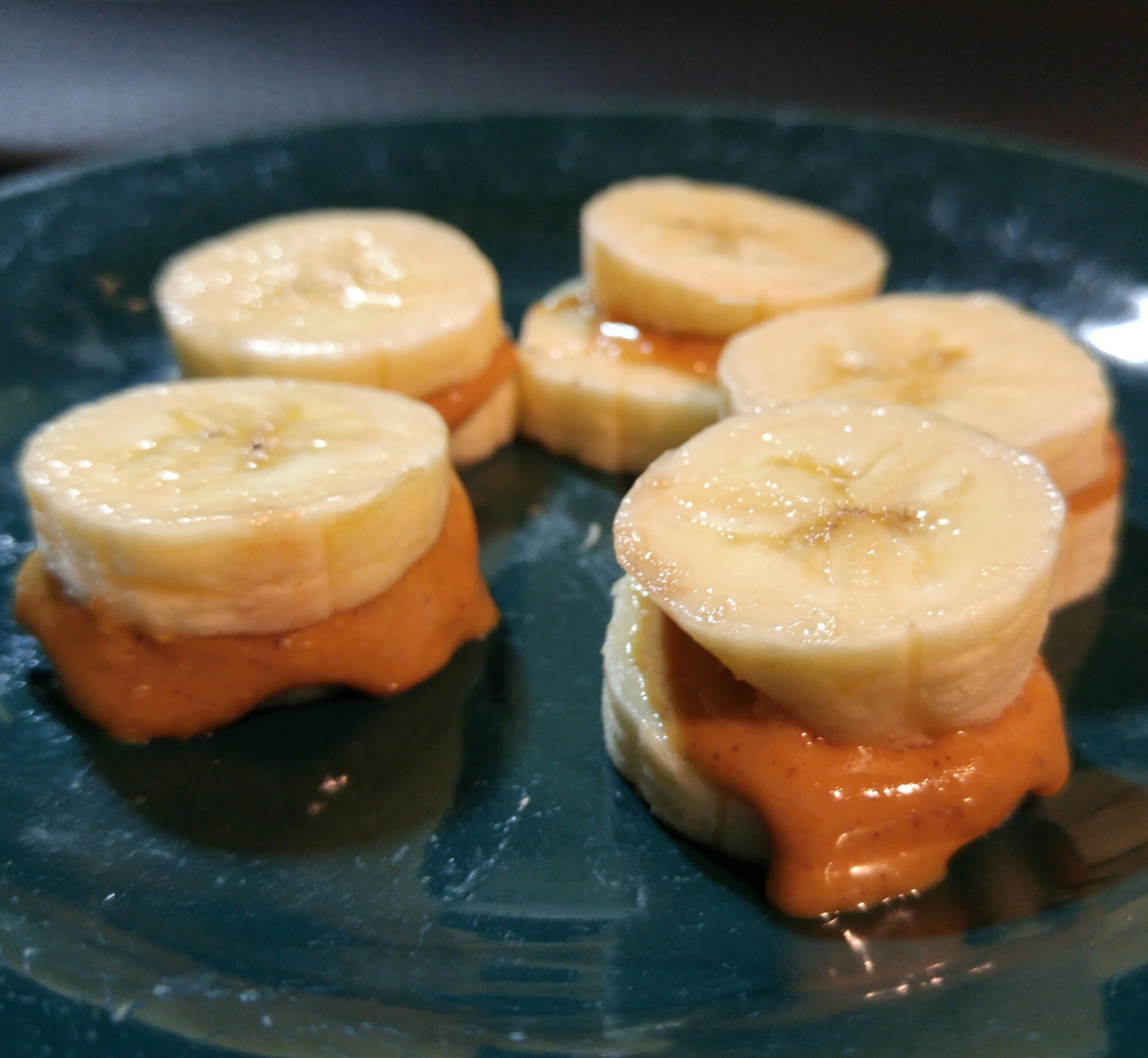 I break up my nutrition into breakfast AM snack lunch PM snack and dinner. So simple little snacks are important to make sure that I I'm fueling my body for my workouts in daily business activities as well as my family time.
This is quick and easy snack to gold me over between breakfast and lunch.
1/2 a banana sliced
1-2 tsp of peanut butter
Take two slices of banana and dab a little peanut butter between the two slices and enjoy.